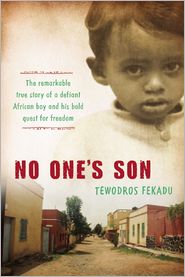 Finding home
supplementary DVD also available.View Book & DVD Trailer
ABOUT TEWODROS
Tewodros was born in Eritrea in 1971, and scraped through his childhood years between relatives' houses and the streets of Ethiopia. He has since lived in five countries on three continents and is fluent in four languages (Amharic, Tigrinya, Japanese and English).
In 2003, he arrived in Australia and resides on the Gold Coast with his wife, Anita, where he is an active member of the community. He founded the African Communities Association Gold Coast Inc. and is currently president of the association. The aim of the association is to share African traditions and heritage through performance, education and training programs, and festivals.
He also works with a number of community-based organisations, volunteering his time to assist with the resettlement of African refugees to the Gold Coast.
Tewodros' company, Moonface Entertainment, works on films and documentaries related to East Africa. He regularly returns to Africa to shoot footage for his projects.
Tewodros' recommended reads:
Notes From a Hyena's Belly, Nega Mezlekia
Maalika, Valerie Browning and John Little
The Hospital By the River, Dr Catherine Hamlin with John Little
Infidel, Ayaan Hirsi Ali
Dreams of my father, Barack Obama